We do the difficult stuff, so you focus on building your products
We deliver high quality services with competitive pricing, which will enable your company to focus on your core business.
Onboarding end customers, compliance, portfolio management, settlement, regulatory, tax reporting
Behind our services are efficient trading and reporting systems as well as a shareholder register that we use to deliver a profitable experience for our clients.
Example use cases
Onboarding
Effective onboarding of private and corporate customers, using highly automated digital workflows.
---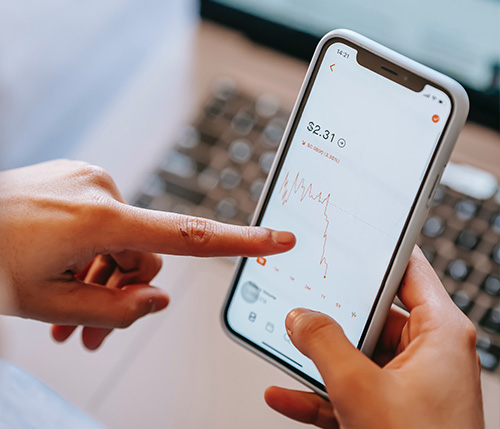 Depot
You will have all the necessary licenses to be able to execute your trades over a nominee account with any stockbroker, fund manager or fund platform.
Trading over a nominee account will offer you a wider range of trading options, lower trading costs, and will protect you from exposing your customer information to third parties.
---
Trading & settlement
White label online trading at most global exchanges and access to over 100,000 investments.
---
Compliance
As a security company, we have the experience and specialist expertise to be your sparring partner within the areas of financial regulation.
AT HUDDLESTOCK, WE…
Are obsessed with quality: we strive to provide services that are of high quality and exceed customer expectations
Work together across divisions: we work as a team, regardless of department, to achieve common goals and solve problems
Put customers first by understanding by understanding and meeting their needs with exceptional service
Never forget to have fun: we believe in creating a positive and enjoyable work environment for our employees
Are open and inclusive: we believe in creating a culture that is welcoming and for everyone, regardless of race, gender, background, or identity
Aways learn: we encourage continuous learning and curiosity to drive innovation and growth
Jumpstart your savings and investment offering with Huddlestock