Inventing solutions to problems that no one else can solve
Customized software solutions for web and mobile with seamless integration, so you get the best out of your data
Concepts and services for the digitalization of your company
Digitalization is the key to creating competitive advantages. Since you always want to be one step ahead of your competitors, you should be able to utilize and apply all the knowledge contained in your data, always make decisions based on real-time facts and act proactively.
Huddlestock Technology specializes in providing services and concepts for the digitalization of companies. Our core deliveries consist of customized software solutions on web and mobile with seamless integration, so you get the best out of your data.
Example use cases
Integration
Huddlestock Technology has special expertise in integrations and is an important success criterion in the development of customized application solutions.‍
---
Front-end
Using modern technology at all times, we develop and deliver business-critical solutions within digitalization, automation and reporting.
The front-end of our applications uses responsive design (web application), which provides high usability on a wide range of screen resolutions. We have a strong focus on delivering user-friendly interfaces that meet customer needs.
---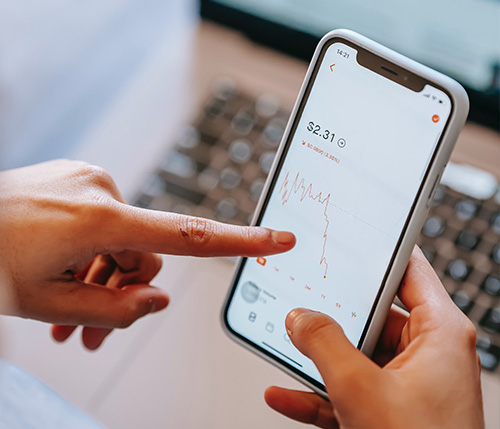 App solutions
Our systems are developed for the common mobile operating systems (iOS and Android), and can be integrated with all platforms and all types of software.
Machine learning and AI
Reporting
API
AT HUDDLESTOCK, WE…
Are obsessed with quality: we strive to provide services that are of high quality and exceed customer expectations
Work together across divisions: we work as a team, regardless of department, to achieve common goals and solve problems
Put customers first by understanding by understanding and meeting their needs with exceptional service
Never forget to have fun: we believe in creating a positive and enjoyable work environment for our employees
Are open and inclusive: we believe in creating a culture that is welcoming and for everyone, regardless of race, gender, background, or identity
Aways learn: we encourage continuous learning and curiosity to drive innovation and growth
Jumpstart your savings and investment offering with Huddlestock